Integrating corporate mindfulness into the post-Covid-19 workplace is a realistic way to alleviate the psychological distress that's prevalent now. 2020 has been nothing lesser than a tailspin.
Governments around the world have been extending help in the form of therapy sessions and whatnot. Australia announced the 'Better Access Pandemic Support' measure to help people cope with the mental health impact of the pandemic.
But despite this, anxiety and depression levels are at an all-time high in Australian adults. A survey conducted by the Pew Research Center reveals that Americans didn't fare any better either. One-third of the population experienced severe psychological distress during the lockdown. Women, in particular, seem to be more likely to experience this. According to a survey conducted by Total Brain, depressed mood in working women has increased by 83%.
One silver lining, if one can call it that, is that it has spurred a much-needed discourse about the importance of mental health. Corporations are making an effort towards integrating corporate mindfulness and meditation into workplace wellness programs. Both of these come with an array of lasting benefits. These include team bonding and better productivity, among others.
Those are not all. Here are some of the other proven benefits of mindfulness and meditation.
Meditation increases compassion
Studies that show that meditation increases empathy and compassion toward others. More recent research reveals that group meditation sessions, such as the ones offered by Happy Melon, are also effective at increasing a sense of community bonding.
Compassion is a beneficial trait to possess at the workplace for both business leaders and employees. For the employee, it increases loyalty towards the business and bolsters engagement. Employees who are compassionate towards each other are also more likely to help each other tackle challenges.
Businesses with a compassionate work culture are generally more successful than the ones that do not have it. In such a workplace culture, business leaders recognize contributions and reward them. Both are parameters that help reduce stress and make the employee feel valued. That's not all. It also helps reduce workplace stress and increases resilience to common stressors.
Corporate Mindfulness to tackle workplace stressors
Corporate mindfulness is the new buzzword (although we hate to call it that!) in workplace wellness. Everyone, from Google to Apple to Nike, is doing it and they have good reason too. Mindfulness offers a plethora of benefits which are more relevant now than ever.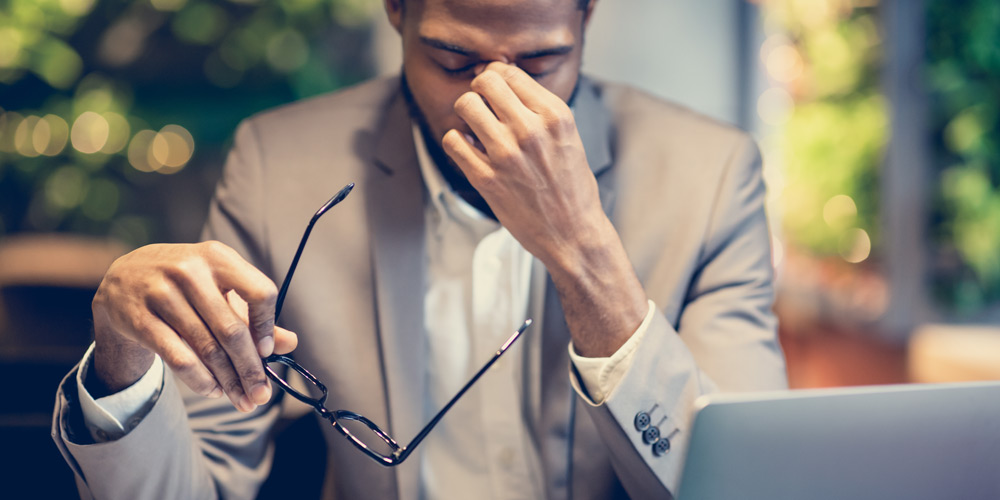 The pandemic has left global economies in disarray. Employees around the world have to cope with extended work hours for less. Stress at the workplace is at an epidemic level. To add to this, employees are surrounded by tech all the time. It's a work culture that expects multitasking as a basic skill set. But it's more counterproductive than it is helpful. Not only does it minimize clarity, but it also reduces focus.
Mindfulness helps them to break away from this commotion. It allows them reflect on their current selves. When faced with a stressor, it allows the employee to take a moment to consider an alternative outcome. Instead of a knee-jerk reaction, this brief pause allows a switchover to a pragmatic decision.
Corporate mindfulness expert Mirabai Bush, who introduced mindfulness at Google says that the idea behind mindfulness is not to reduce stressors. It's to empower the employee to tackle them better.
Meditation can help reduce Presenteeism
It is estimated that presenteeism costs the Australian economy $34-billion each year. Presenteeism is when your employees are physically present at work but are unable to perform at their best.
One of the reasons for presenteeism is lack of attention. Research reveals that the average attention span of a digital employee is a meagre 40-seconds. Prolonged lack of attention results in stress and reduced productivity. Both of these will affect the business.
So it's crucial that your employees feel and perform at their best while they are at work. Meditation might be the missing link. It helps improve mood, increases attention span and boosts cognition. A study reveals the link between meditation and increased attention spans. When you can retain your attention for sustained periods of time, you are likely to be more productive. It also improves problem-solving and assists with your decision making.
Corporate Mindfulness makes you a better leader
One of the most interesting studies in recent times has been about the impact of corporate mindfulness training on leadership skills. There were studies earlier that demonstrated a positive effect as well. But often, those were deemed inconclusive.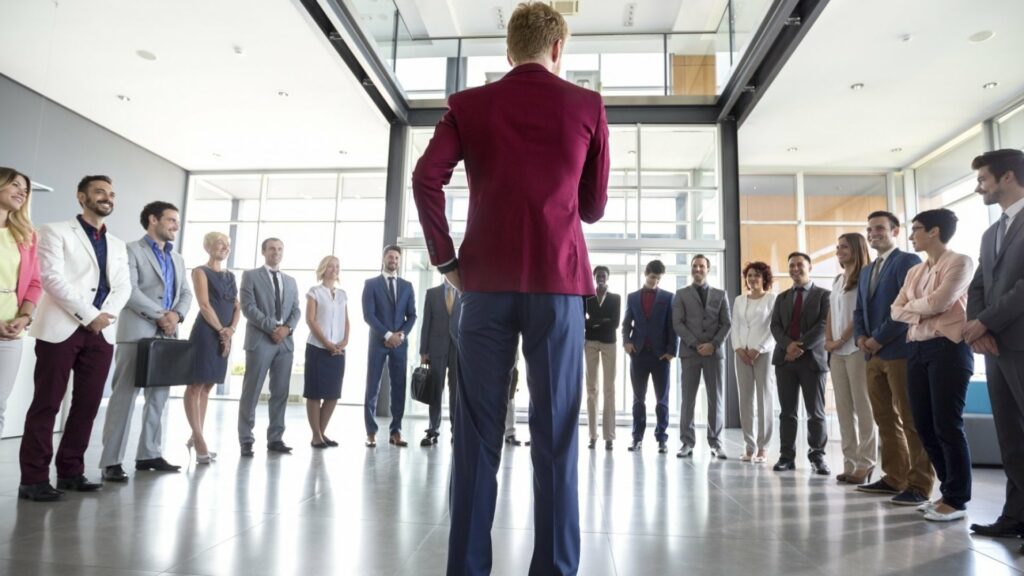 The recent studies though reveal an array of benefits for business leaders who participate in mindfulness training. It makes them better equipped to regulate their emotions while taking business decisions. Also, it makes them more aware of the emotions of others. This makes it easier to tackle challenging situations.
Some leaders who participated in the study mentioned that they often prejudged their colleagues and employees. Mindfulness helped them identify this. They became less prejudiced with regular practice. When a business leader is more compassionate, they are better equipped to handle challenges. It also makes them more aware of their employee's needs. Subsequently, the work environment becomes more conducive to growth.
Meditation can prevent depression
Depression is the world's leading cause of disability. It can affect a person's performance, productivity, focus, memory, drive and decision-making ability. An employee may have depression due to causes that are not linked to the workplace. But stress and anxiety at the workplace can aggravate it.
There are two regions of the brain that get worked up when you are stressed and depressed. One is the medial prefrontal cortex (mPFC), called the 'me centre' and the other is the amygdala, also called the 'fear centre'. During stress, both these regions go into overdrive. The result is an avalanche of negative 'me' thoughts and rising fear, which makes a person anxious.
Meditation sessions, such as the ones offered by Happy Melon will help train the mind to identify these thoughts. It's a proven stress-buster as well. With regular meditation practice at the workplace, an employee can identify these emotions. This lets them break the connection between these two centres. Meditation is also effective in preventing depression and other mood disorders.
How to introduce corporate mindfulness into your workplace
Despite all the proven benefits of corporate mindfulness, a lot of companies continue to emphasize on the physical aspect of wellness. Remember, a wholesome and holistic approach to employee wellbeing will generate better outcomes.
Here are a few ways to introduce corporate mindfulness at your workplace.
Increase awareness
Mindfulness is a trending topic in the post-covid-19 workplace. But a lot of people are unaware of the potential benefits it offers. Employers can begin by introducing it in a meeting. Speak to them about its research-backed benefits. Start off with small steps, such as timed breaks from work. Encourage employees to share positive experiences they have with mindfulness practice. Business leaders showing active participation is also a great motivator.
Offer in-office classes
Mindfulness in theory sounds really simple. But most people find it impossible to break away from their current surroundings even for a few seconds. Corporate mindfulness sessions offered by Happy Melon will show employees where, to begin with. It can be something simple as normal breathing techniques, to reduce stress. Even beginner yoga poses can improve flexibility and calm the mind. It's a great jumping-off point for people who are completely new to it. It also reinstates the fact that the company is willing to go the extra mile for employee wellness.
Lead from the front
The best part about corporate mindfulness or yoga is that there are no limits to where it can be practised. Business leaders can set a great example by practising it in the office, in front of the workforce. How about a mindfulness break on a busy Monday morning meeting, or a 90-second meditation? This can also be a once-a-day activity with the entire workforce participating in it. The idea is to encourage employees to practice this at their own leisure. They can meditate whenever they feel stressed. Participation must be voluntary, not coerced.
Closing thoughts
Corporate wellness and meditation are the cornerstones of a healthy mind and a more productive employee. But as wellness concepts, these can seem overwhelming. Happy Melon allows employees to adapt and participate at their own pace. Our programs are flexible and personalized, taking into consideration individual challenges.
They can be as brief as a few minutes or as long as an hour. If you are looking for a more mindful, productive and compassionate workforce, speak to us now to know how we can help.