Most businesses that offer corporate wellness Australia are starting to reevaluate some of their wellness initiatives. There's a good reason too. The pandemic continues to stretch. Even with an expedited vaccination drive, it might well be months until things return to normalcy. Wait, let us rephrase that a tad. Until things return to the new normal.
What will the new normal look like for your workforce? It's hard to pin it down. But here are a few very likely outcomes. Your workforce will be scattered. Remote working might go mainstream.
This might be the perfect time to shift focus from robust in-office perks and consider remote wellness perks. Contrary to popular belief, wellness programs need not be contained to a workspace. There are ample ways to offer remote wellness perks to your workforce. Moreover, remote working burnout is at an all-time high. To add to this many employers are guilty of enforcing stricter norms. Some, go to the extent of invading into their private space.
There couldn't be a better time to reevaluate your existing wellness program. Here are a few tips that might be helpful in making an overhaul.
Flexible work arrangements make happier employees
Working from the office and working remotely from home are two entirely different things. Your workforce has to adapt to working from home, which is an entirely new setting. Suddenly, there's nothing that separates a private, personal space and their office. It would be fair to assume that most employees do not have a separate home office.
For a moment, picture the typical workday at home. The employee trying to work, surrounded by the family. There can be distractions galore, which can eat into their productivity. Another emerging trend is to clock more work hours. 42% Australian employees are working more hours. Back to back virtual meetings smother them. Often, they multitask between these meetings.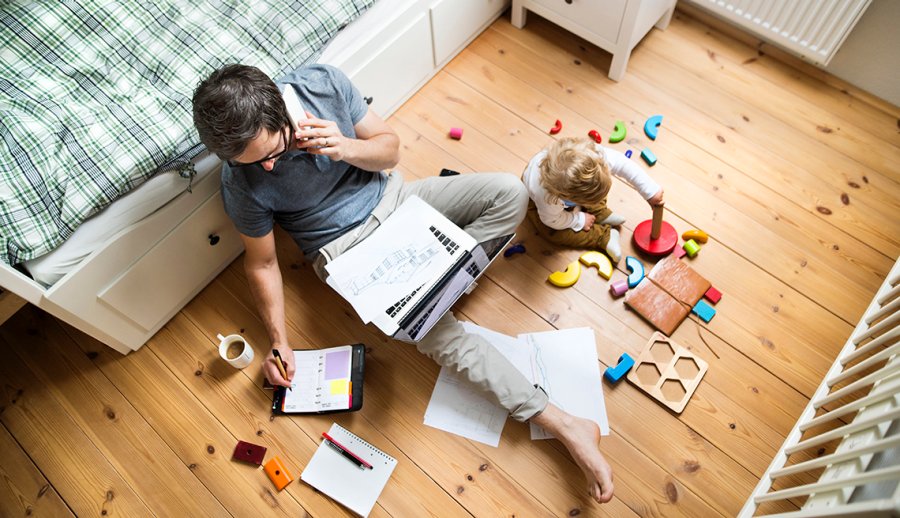 Despite being at home, your workforce might also feel more desolate. More so because of the lack of much-needed support from colleagues and leaders. The support might be readily available virtually. But humans are social creatures. We crave physical connections, which is lacking in the current scenario. It's not uncommon for employees to feel that they have no resource to turn to. This can trigger stress and anxiety.
That seems like a cascade of problems. What's the solution though? How about offering flexible work hours? Allow your employees the freedom to take breaks for themselves when they need it. Let them work according to their responsibilities.
With most schools shut or functioning remotely, chances are that parents might have to multitask during the day. Flexible work schedules allow them to choose work hours when they are more productive and less distracted. Contrary to popular belief, productivity is not limited to time tables. SHRM conducted a study on this. 55% of employees mentioned that flexible working hours are a critical component of their job satisfaction.
Mid-meeting breaks to boost productivity 
Employees often hop from one virtual meeting to the other. But how productive are they during these meetings? Constantly being glued to the laptop screen can have a profound impact on mental health. Employers should also consider that the constant psychological overload might trigger presenteeism.
The employee may clock the necessary hours or more. But their productivity will slowly start to wane. There's an easy workaround. Make mid-meeting breaks mandatory. Rather than scheduling one virtual meet after the other, make it compulsory for employees to take a 10-minute mindfulness break.
Mindfulness has a plethora of mental health benefits. It's a proven stress buster. It also helps boost resilience to stress triggers. The short break will be a refresher for your employees and it will also help alleviate workplace stress. Business leaders can also encourage a virtual-meeting-free day once a week or once a month. This will be a welcome break from the incessant pressure to be virtually present all the time.
Design a flexible corporate wellness Australia program
Your corporate wellness Australia program can be flexible. It can usher in a new remote work culture of productivity, engagement and inclusiveness. Most importantly, it can be tailored to meet the ever-changing physical and mental health needs of your workforce. There are two primary components to a well-rounded wellness program.
#1 – Mental Health
Employers can sometimes adopt a myopic viewpoint toward wellness. One with an exaggerated emphasis on physical fitness. But there's been a global culture shift in the wellness space. Mental health is now considered more important than physical fitness. Some of the primary reasons that affect the bottom line are mental health-related. Stress, anxiety & depression are at the forefront of presenteeism. Presenteeism costs Australian businesses $34 billion each year.
There are several wellness activities that can alleviate the constant stressors associated with remote working. Mindfulness is one of them. Meditation is another. 30-60-minute private meditation sessions can be immensely helpful in mitigating the effects of stress. It can improve attention span, recall, cognitive functioning and improve mood.
Frequent meditation training can also empower your employees to make better business decisions. What's amazing about remote training is that these sessions are personalized. An employee can choose when to attend a session at any time during the day. That's with the work schedule permitting of course.
Both these activities are also reasonably easy to adapt to. Also, these are skills that the employee will acquire for life. One that will prove to be immensely helpful in all walks of life.
Corporate wellness Australia component #2 – Movement
Did you know that the average Australian employee sits for 6-hours a day? Prolonged sitting is one of the primary contributors to lower back pain. Be it remote working, or in-office, employers must emphasize the importance of movement.
There are multiple ways to integrate movement into a typical workday. Walking meetings are becoming extremely popular all around the world. It's simple too. Just conduct the meetings as you take a walk around the office. According to research, it boosts creativity and enhances communication. Most importantly, it gets your workforce out of the chair.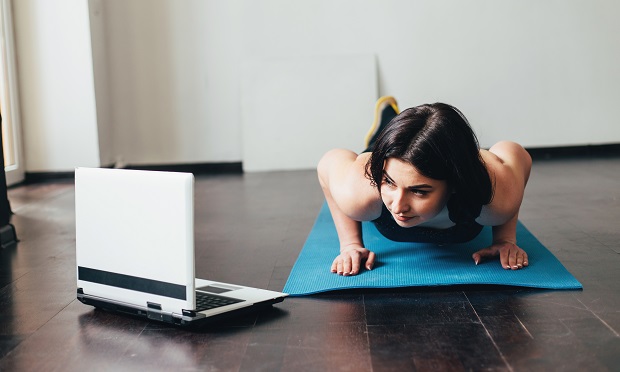 The situation is slightly tricky with the remote workforce though. Walking meetings aren't an option. Also, walking around the house is not really invigorating, is it? They can attend yoga or pilates sessions though. Both of these activities offer significant benefits, both physical and mental.
Since we are focusing on physical health here, here are two very important statistics. Lower back pain costs Australian employees $1.2 billion. This study dates to 2001. It would be fair to assume that the numbers are much higher now. Yoga is one of the most beneficial physical activities for the spine.
There are numerous theories on how it affects spinal health. One of the most plausible explanations is that yoga is so beneficial because of the emphasis on stretching. Prolonged sitting can cause postural problems. It weakens your abdominal muscles, which are critical to stabilizing your back.
There's a recent study that shows that sitting for more than 4-hours reduces the height of the L-4 disc in the vertebrae. Yoga stretches the spine. It strengthens the muscles in your abdomen and lengthens the hamstrings. This brings stability to your pelvic muscles and reduces stress in the lower back. Repeated yoga practice can also improve your posture.
Leadership should motivate
Business leaders are equally vulnerable to the mental health impacts that we spoke about. But they generally tend to be overburdened and are mistaken for people with superhuman abilities. That's not true though. We all need a breather from time to time. Look for corporate wellness Australia programs that offer one-on-one training sessions for business leaders. It may be as simple as a mindfulness session. But a tailored one for leadership skills.
Mindfulness training can help leaders hone their workforce management skills. It increases mental clarity allowing a leader to make better business decisions. Eventually, you can model the required behaviour to bring about a positive cultural change in the workforce.
Mindfulness also helps reduce discrimination, one of the key aspects of rewarding work culture. It fosters mental resilience and makes leaders more comfortable while dealing with uncertainty (current times) and adversity. Confident, tolerant and more accepting of the skills and shortcomings of others.
Business leaders should also communicate this with the workforce. It sends out a great message. Firstly, the workforce is not alienated. They realize that they are not alone in feeling the ill-effects of remote working.
Secondly, leaders getting involved in mental health initiatives are a gentle reminder of the tools that the workforce have at their disposal. It can be the much-needed motivation for employees to begin participating in wellness initiatives. Active involvement by the leadership can revive programs with dismal participation rates.
Closing thoughts about Corporate Wellness Australia offerings
Happy Melon offers a wide range of customized remote wellness programs. We can seamlessly integrate into your existing corporate wellness Australia offerings. Alternatively, we can help you design a program depending on the needs of your workforce. We also offer personalized leadership training sessions. Speak to us to know how we can help.