Meet Our Teachers
Get to know our incredible teachers. They come from all different backgrounds and have a broad array of skills and areas of expertise. Learn more about their training, and their passions and what they're known best for below. Happy Melon is now offering virtual 1:1 meditation sessions with all of these knowledgeable teachers. Time at home is the perfect opportunity to create a strong foundation or to deepen your meditation practice.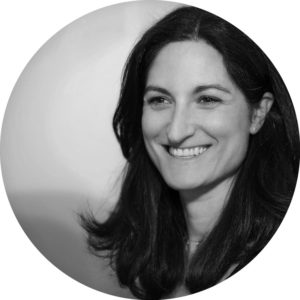 ZOE KANAT 
Zoe Kanat is a qualified meditation teacher, mindfulness educator, trained Psychotherapist and Counsellor. She is a tutor at Monash University, Department of General Practice, as part of the Health Enhancement Program led by Associate Professor Dr Craig Hassed. Zoe is also deeply passionate about the art of relaxation, the ancient practice of Yoga Nidra and has spent several years personally and professionally practicing and studying in this area. She is a qualified Yoga Nidra facilitator, specifically in The Daring to Rest Program developed by teacher and author, Karen Brody.  In 2019 Zoe assumed a position on the board of Meditation Association of Australia, the national peak body representing meditation and mediation teachers. Zoe is passionate about sharing the ancient practices of mindfulness and meditation in a direct and accessible way.
Known For:
Coaching and supporting students to feel confident to meditate independently from home.
Guiding Yoga Nidra (yogic sleep or the art of relaxation).
Supporting students in establishing a mindful lifestyle, off the mediation cushion and into everyday life.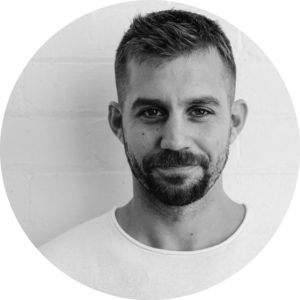 DYLAN NEWMAN
Dylan is a graduate of the Cultivating Emotional Balance Teacher Training program, endorsed by the Dalai Lama and taught by leading Buddhist scholar Dr. Alan Wallace and Psychologist Dr Paul Ekman. He is holds a deep knowledge of Buddhist practice and is a powerful teacher and speaker on spirituality and Buddhist philosophy. Much of Dylan's work is drawn directly from the teachings of the Mahayana Buddhist tradition, as well as insights from the western psychological approach. His teaching returns to the original core ideas of the 2,500-year-old practice of mindfulness and offers you the practical skills of how to apply the techniques to lead a more peaceful and emotionally balanced life in the light of contemporary psychology's best insights.
Known For:
Leading courses and workshops on cognitive intelligence and emotional resilience.
A deep understanding of Buddhist philosophy and spiritual practice.
Encouraging a practice that is balanced with a well lived and attentive life.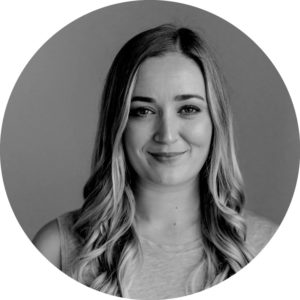 Maddison is a meditation and mindfulness teacher, certified coach and speaker who works with ambitious individuals to help them slow down, clear out the noise within their mind and connect to their own inner calm. Thru her 1-1 coaching, meditation classes and workshops she effortlessly provides a space for you to reconnect to yourself and your life – on your terms. Her passion is to create compassionate individuals who are able to move through life and adversity with stability and calm.
Known For:
Helping over-thinkers who are new to meditation to clear out the overwhelming noise in their minds.
Helping stressed out students to reduce the overwhelm and expectations they place on themselves.
Introducing meditation and mindfulness into student life.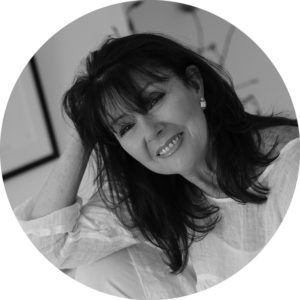 Annemaree is a teacher of classical Hatha Yoga, Yin Yoga, Restorative Yoga, Mindfulness practises and Meditation with over 30 years of experience. The underlying principle of her work is that a healthy body and a calm mind promise exemplary personal and professional accomplishment in all facets of life and her focus is on relieving anxiety and stress for those she works with.
Known For:
Bringing solace to those who suffer with anxiety disorders and depression.
Creating mindfulness practices and courses that focus upon the many 'pathways to peace', e.g. patience, compassion, gratitude etc.
Guided practices in deep relaxation and Yoga Nidra. (Sleep of the Yogi).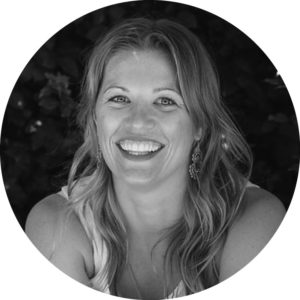 Jess is a graduate of the Chopra Centre's Meditation Teacher Training Program and Perfect Health: Ayurvedic Lifestyle Program led by world-renowned author and holistic medicine advocate Dr Deepak Chopra, Ayurveda and Integrative medicine expert Dr Sheila Patel, and Vedic Educator Dr David Frawley. Alongside teaching, Jess has over 15 years' experience in various senior roles within large NGOs, specialising in organisational strategy, program design, social enterprise and social impact measurement.  She truly believes that a regular meditation practice enables people to work and live with greater clarity, creativity and efficiency and regularly coaches CEOs, senior management and teams on the benefits of mindfulness and meditation in the workplace. Jess brings a depth of understanding of the intersections between ancient yogic wisdom, modern science and psychology to all of her classes and transcendental meditation courses to help bring greater peace, ease, freedom and inspiration to our busy lives.
Known For:
Meditation for anxiety, depression, insomnia, eating disorders and digestive issues.
Yogic techniques including breathing practices, mantra and Ayurvedic wisdom.
Integrating a regular meditation practice into a busy life.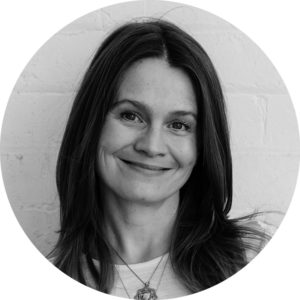 SACHA STEWART
Sacha is a certified meditation and mindfulness teacher through Melbourne Meditation Centre, is a member of the Meditation Association of Australia, and a certified 200hr Hatha Yoga Teacher.  She holds a double diploma in Kinesiology and Mind Body Medicine from the College of Complimentary Medicine and is a certified Wellness Coach through Wellcoaches USA. She consults for corporate businesses, in workshops, small groups, and private 1:1 classes for personal growth and development, bringing her combined knowledge to create an understanding of how small shifts can have a big impact on your individual daily lives. Her passion is the education of others in mindfulness and wellbeing practices, to give them the tools to empower themselves to create a healthy work / life balance, increase their vitality, and develop a greater sense of peace and happiness within.
Known For:
Making meditation and mindfulness accessible, with practical tools you can use in every day life.
Intentional living, connecting to life purpose, personal growth, and helping you move through what holds you back.
Yogic energetic techniques and breath practices.
DETAILS
1:1 MEDITATION INVESTMENT
60min | $150
45min | $110
30min | $80
For more details or to book a session please contact Sacha at sacha@happymelon.com.au.